About
Chayse Sampy AKA "Chayse the Artist" is an artist dedicated to creating Artwork that both entices and challenges her audience. she is currently based out of Baton Rouge, LA but is a native houstonian. She got into art at a very young age, drawing silly family portraits and on the walls, as most children do. But no one could have predicted how big this passion would grow over the years, revealing her giftedness, and that has lead her to Louisiana State university where she is currently pursuing a BFA in Studio Art.
She brings to life societal woes, racial issues, and key aspects of the urban culture in realistic, pop art style paintings and drawings. As the artist often says, "I give a voice to those that have yet to find thier own". Her mediums range from pencil and acrylic paint to linoleum carving.
Chayse The Artist has had pieces featured at the houston Museum of fine arts and displayed in local and national art shows.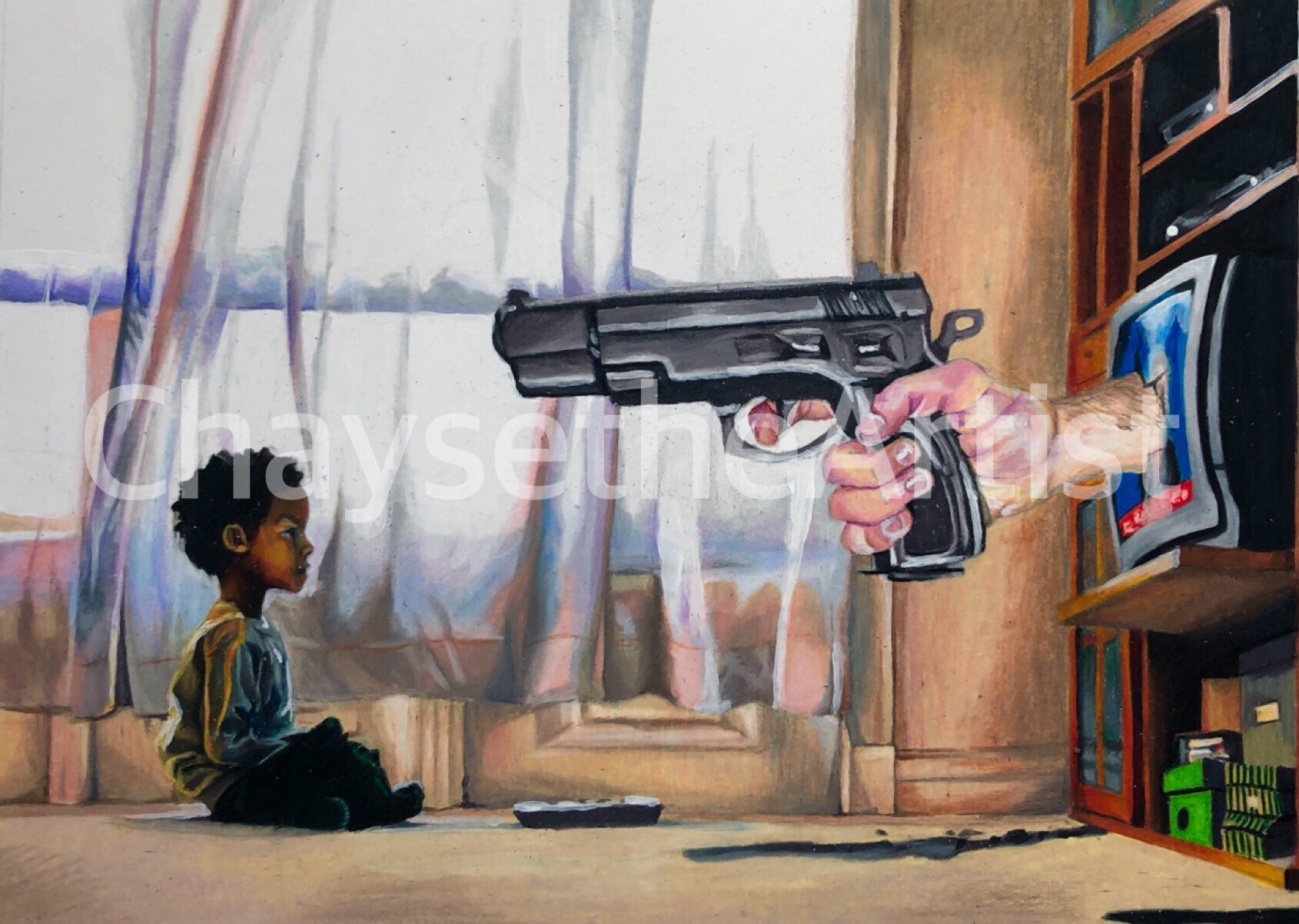 ACADEMIC WORK
This collection of work are some of my favorite pieces I've made while attending Louisiana State University. These pieces are more about exploring the process of creating artwork, as opposed to creating a finished piece. 
Abstract Painting: Fall 2017
ADVANCED DRAWING WORKSHOP: FALL 2018
FIGURE PAINTING: SPRING 2019
FIGURE DRAWING II: SPRING 2019
Contact me
any further inquiries can be sent below. i will get back to you as possible
Please complete the form below